AUTO ELECTRICAL REPAIR SERVICES IN SURPRISE, GILBERT, & GLENDALE, AZ
Nearly every component of today's cars and trucks are run by some electrical component. With over 100 million lines of computer code in your vehicle's onboard computer, depending on the problem, it can be difficult to figure out exactly what is wrong with your vehicle. Even basic vehicles have at least 30 microprocessor-controlled devices, known as ECU's, and some luxury cars have as many as 100. With technology advancing every day, so are the vehicles we drive!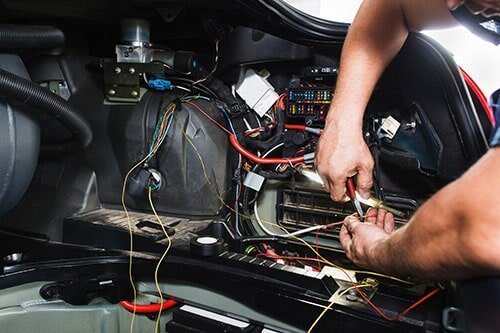 Here are some of the Auto Electrical Repair services we offer
Dash Controls and Instruments
Security Systems and Remotes
Sometimes however, the problem is much easier. We've seen everything from rats chewing through wiring to heat related deterioration. A faulty electrical component can lead to some serious problems and are nothing to play around with. It might be something as simple as a blown fuse or reconnecting a loose wire. Other times, it can be a more serious issue. No matter the issue, call our shop today at (623) 243-6206, (480) 497-4787, & (623) 979-6441 and schedule an appointment.