1655 W. Guadalupe Rd, Ste. 101, Gilbert, AZ 85233
We are open and operating under normal business hours
AUTO REPAIR IN GILBERT, AZ
Welcome to Gilbert Car Care serving the Gilbert, Chandler, and Mesa area! As a family owned and operated shop, we are all about educating our customers and treating people right! We are a full-service auto repair shop in Gilbert located conveniently in the heart of our town at the corner of Guadalupe and McQueen roads. If you have been looking for a reliable, trustworthy neighborhood mechanic, then your search is over. Gilbert Car Care is a family-owned business that prides itself on building a loyal and trusting relationship with its customers in Gilbert and surrounding East Valley cities. Our goal is to ensure every customer leaves Gilbert Car Care satisfied with quality service at an affordable price and no hidden surprises in the bill. Our auto repair services include oil changes, brakes, alignments, batteries, shocks, struts and suspensions, transmissions, tune-ups, AC service and repair and engine services.
Look no further than Gilbert Car Care for full-service car repairs in Gilbert.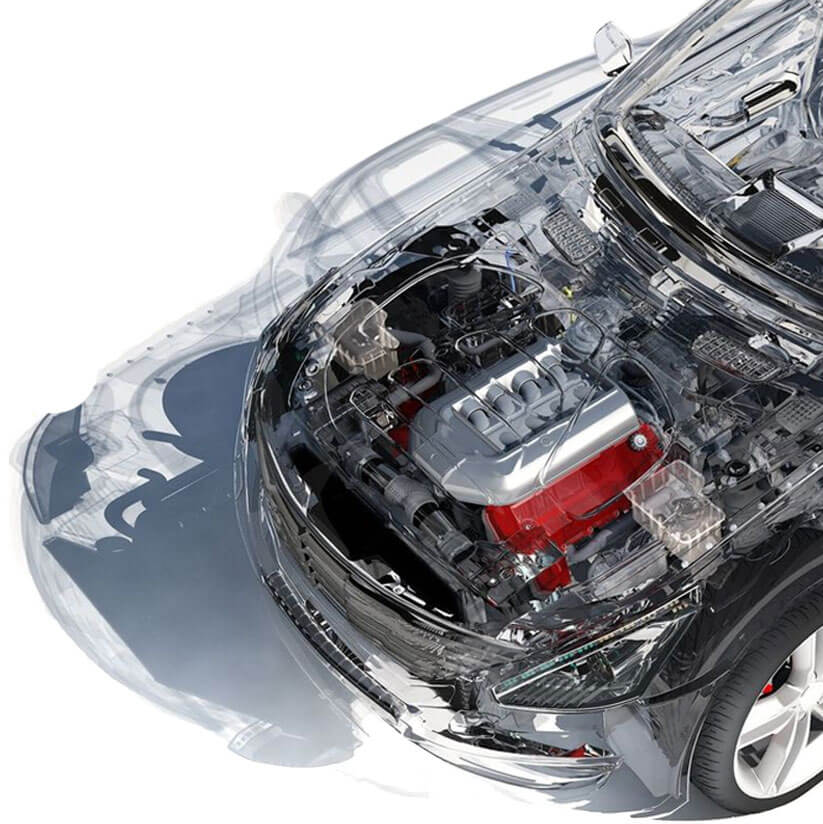 "*" indicates required fields
Full Service Auto Repair & Services in Gilbert, AZ
Cooling System Repair & Service
4×4 Repair & Service
Check out what our customers are saying!
Very pleased with the service they performed on my Tundra pickup truck. They did a complete inspection and informed me of what was needed to be done and never pressured me to do anything else. They let me know what items I should keep an eye on and consider doing down the road. Very professional outfit and very nice shop. I will continue to use them and I recommend them to anyone that needs an honest mechanics shop. Pricing is very reasonable!
Mike Fryling
Very professional and everything worked out perfect. The service you guys provide and the quality of work you perform is top-notch. Honest, reputable and fixes the problem!
Todd Beutel
These guys are awesome! They fixed my car very efficiently and timely! I will be going back. I valued how they explained the exact repairs needed and quoted me with a fair price. Cant beat it.
Jill Kosciukiewicz
AUTO REPAIR IN GILBERT, AZ
Gilbert Car Care is a full-service shop that can expertly repair any of your vehicle's mechanical problems. Prior to beginning the repairs, we'll use our advanced diagnostic equipment to quickly verify the issue that needs to be addressed. Then, we'll provide you with a realistic cost estimate and timeframe for how long it will take to do the work. It's our goal is to make sure that you are fully aware of all expenses before we dive into the repairs. Once you give us the OK to start the repair process, our ASE-certified technicians will draw from their experience to work in the most efficient way possible. We take great pride in being completely thorough, no matter how large or small the repair. Feel free to give us a call to schedule an appointment for any type of auto repair in Gilbert, AZ!
Check Engine Light Diagnostics & Repair
While the illumination of the check engine light doesn't automatically mean that disaster is looming, it's still best to play it safe and get to the shop for diagnostics. Otherwise, a minor issue could turn into one that is very costly to address. Our computerized diagnostic equipment will help to nip developing problems in the bud.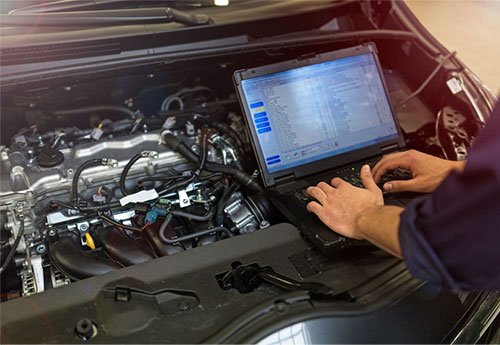 While your daily commute might seem mundane, you just can't predict when a drunk or distracted driver could blow through stoplight. In that crucial moment, you need your brakes to function precisely as they should. Common signs of brake trouble include squealing, grinding, veering, and the illumination of the ABS light.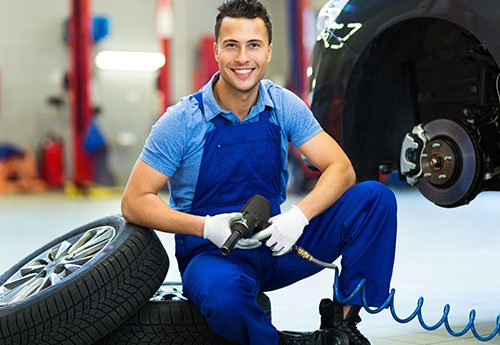 Not only does a healthy suspension provide a smooth ride, it also helps you to stay safe on the road. Signs that your suspension needs repair include bumpy driving, as well as a drifting sensation when taking sharp corners.
When it comes to transmission issues, the key is getting to the shop at the first sign of a problem. Minor transmission trouble can quickly snowball into a need for extensive repairs. You should have a mechanic inspect your transmission if you're experiencing herky-jerky shifting or if your car has suddenly popped out of gear while driving along.
Feel free to pay us a visit for any kind of auto repair. If you have any questions about our services, you can reach us at (480) 497-4787. We're happy to discuss any concerns you have about your vehicle!
"*" indicates required fields
Mon – Fri 7:30 am – 5:30 pm
Sat – Sun Closed

Content, including images, displayed on this website is protected by copyright © laws.
Downloading, republication, retransmission or reproduction of content on this website is strictly prohibited.