ABOUT SURPRISE CAR CARE, GILBERT CAR CARE & GLENDALE CAR CARE
My name is Mike Holsinger and I am the owner of Surprise Car Care, Gilbert Car Care, and Glendale Car Care. My dream, ever since I was a little kid, was to work on cars… It started with working on small engines from my go-karts and moved to working on the family vehicles as a teenager. Fixing things just comes natural to me and I always enjoyed learning how things worked, especially cars!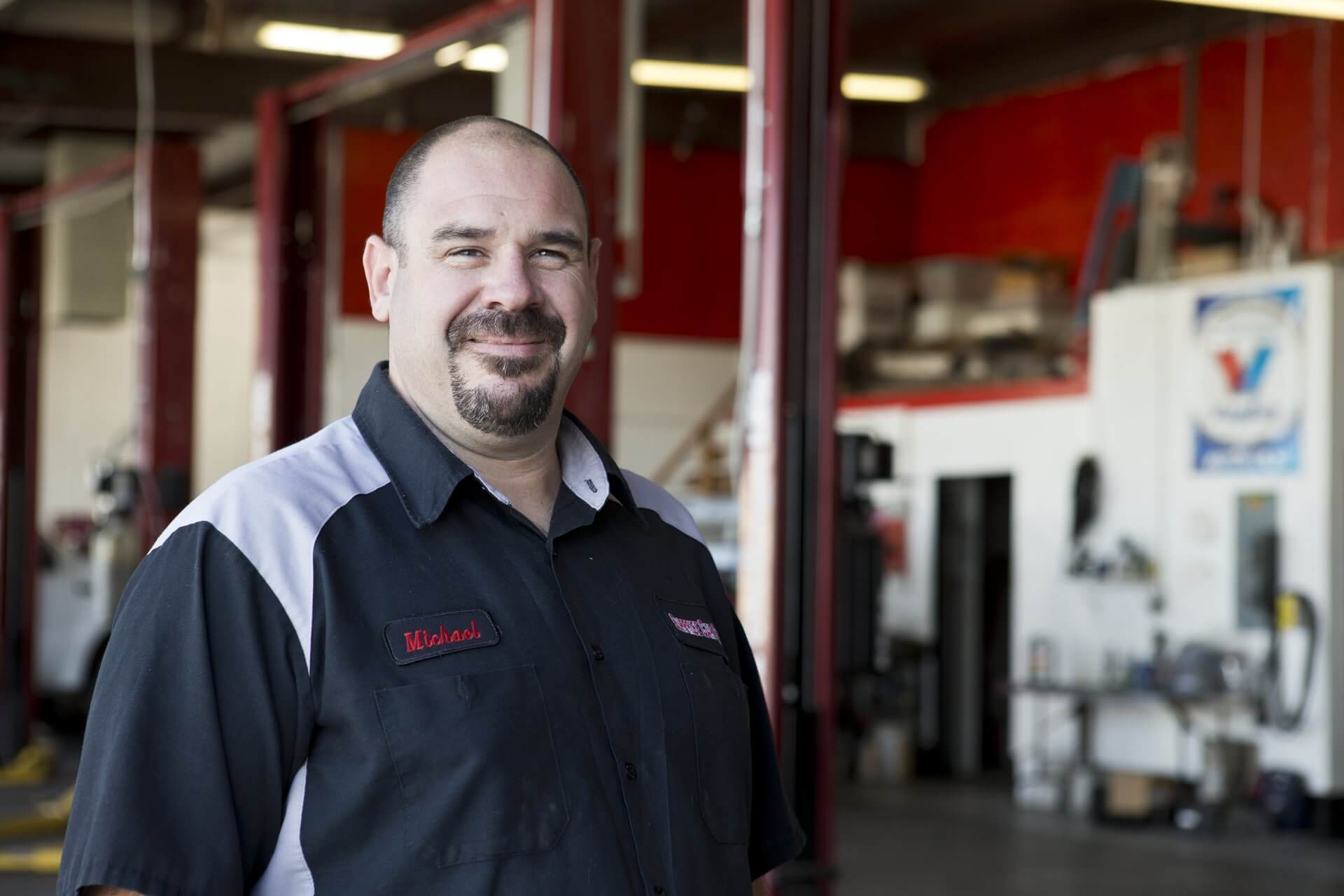 As a young adult working in the auto repair business, I saw a need. I saw client after client going through these shops and it was just a revolving door. There was no real service being provided per say and consequently, no loyalty. Sure, their vehicle was getting fixed, but it was a drop it off and it will be ready by 4pm kind of thing. Time and time again I saw customers leaving not really understanding what was needed or why. I vowed when I was able to open my shop, My mission would be to fix it right the first time while providing the highest level of customer service possible.
As a family owned and operated business, that really is the only way to complete with the advertising budgets of the big chain shops in the Valley. As you can see from our reviews, we pride ourselves in customer service. It isn't just something we say, it is something we believe in. To get hired as an employee here at Surprise Car Care, you too must believe in the same thing. When you choose us as your mechanic or bring your vehicle for the first time, you will immediately see what differentiates us from other auto repair shops in the Phoenix area.
If you are experiencing a problem with your car, truck, van, or SUV, give us a call! We promise to give you our very best in exchange for your business!