9550 N 90th St Bldg D101, Scottsdale, AZ 85258
Take Care of Your Vehicle the Right Way with the Leading Mechanic Near Scottsdale, AZ
Welcome to All Valley Car Care in Scottsdale, AZ! Opened in 2022, our family-owned and operated shop strives to gain loyalty from customers in the area with quality car care and exceptional customer service. We are the local expert technicians that can handle all your auto maintenance and repair needs. At All Valley Car Care, we employ skillful ASE-master certified technicians who are determined to find the best solutions for you and your vehicle. Our shop welcomes all makes and models of automobiles, and our team is factory-trained on Nissan, Infiniti, and Chrysler vehicles.
Our family-owned business focuses on gaining your loyalty and trust, not your money. We want to be your dealership-alternative, offering first-class experiences and quality of workmanship, without the hefty price tag and the "Pick-it-up at 4" mindset. Our friendly team genuinely cares about your experience at All Valley Car Care, and your satisfaction is always a guarantee.
From diagnostics, brake maintenance, to wheel alignments, All Valley Car Care nearly does it all! Our Scottsdale auto repair shop invests in premium products and state-of-the-art equipment to ensure all services are done right the first time around.
We have access to Hunter Alignment and Balancing Machines, YF1234 A/C Machines, Altel Diagnostic Equipment, and more. There's no job too small or too big for our professional mechanics to handle.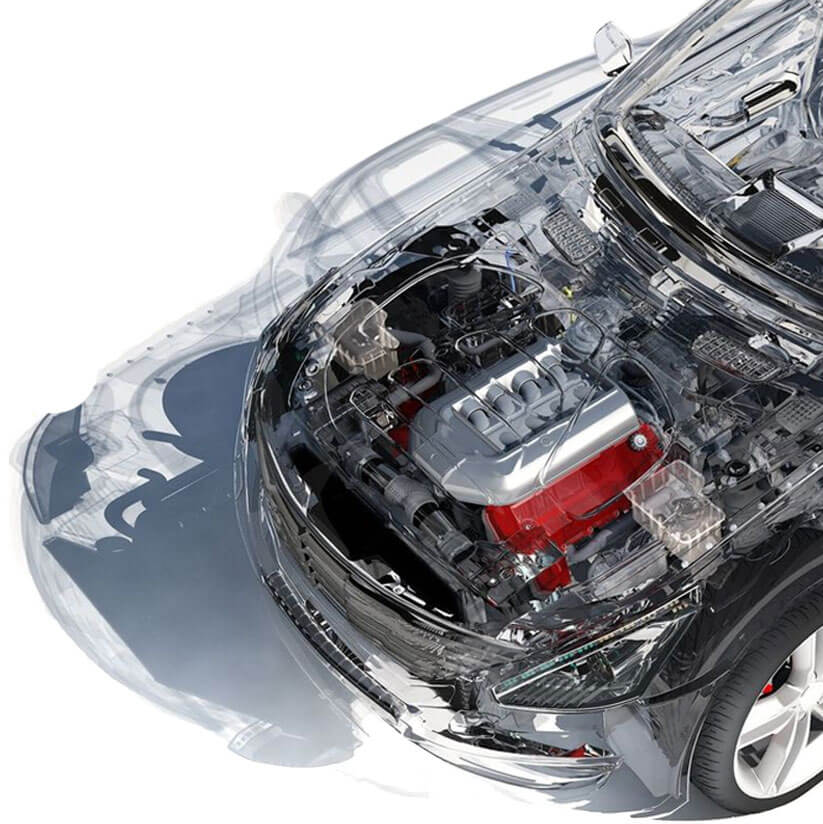 Full Service Auto Repair & Services in Scottsdale, AZ
Cooling System Repair & Service
4×4 Repair & Service
Check out what our customers are saying!
Very pleased with the service they performed on my Tundra pickup truck. They did a complete inspection and informed me of what was needed to be done and never pressured me to do anything else. They let me know what items I should keep an eye on and consider doing down the road. Very professional outfit and very nice shop. I will continue to use them and I recommend them to anyone that needs an honest mechanics shop. Pricing is very reasonable!
Mike Fryling
Very professional and everything worked out perfect. The service you guys provide and the quality of work you perform is top-notch. Honest, reputable and fixes the problem!
Todd Beutel
These guys are awesome! They fixed my car very efficiently and timely! I will be going back. I valued how they explained the exact repairs needed and quoted me with a fair price. Cant beat it.
Jill Kosciukiewicz
The Best Auto Repair Shop for Any Mechanical Needs
Our ASE master-certified technicians have you covered, and you are protected with a generous 2-year/24,000-mile warranty (on qualified repairs). We have more warranty options extending up to 5 years or 60,000 miles of coverage. You should know that All Valley Car Care Scottsdale strives to go the extra mile for you. To make your visits as easy and convenient as possible, we offer the following amenities:
Towing (on qualified repairs)
Complimentary Local Shuttle Service
Option for Pick Up and Drop Off Service
Comfortable Waiting Lounge with Free WiFi
We pride ourselves in offering the highest level of customer service in all of Scottsdale. We welcome you to call or visit the local team at All Valley Car Care in Scottsdale, AZ today!
Book Today for an Appointment for Engine Repair Near Scottsdale, AZ
If you are looking for the leading suspension repair shop in Scottsdale, AZ, look no further than the team at All Valley Car Care. Book your appointment today by calling us at (480) 284-5488.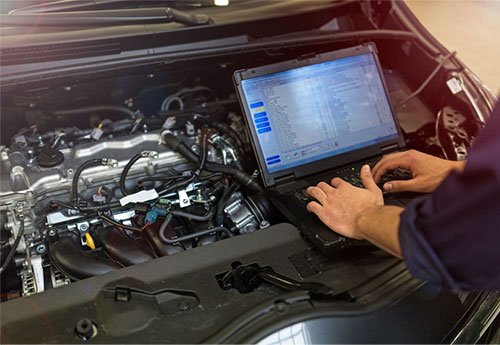 Although your everyday journey may appear monotonous, the occurrence of an inebriated or inattentive motorist running a red light remains unpredictable. During that critical instant, it is imperative for your brakes to perform flawlessly. Indications of brake complications often involve screeching noises, grinding sensations, veering movements, and the activation of the ABS light.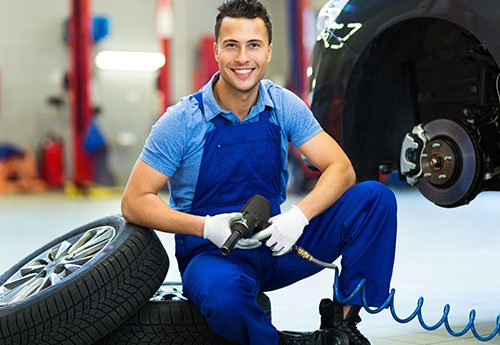 A well-functioning suspension not only ensures a comfortable journey but also contributes to your safety while driving. Indications that your suspension requires maintenance encompass experiencing a rough ride and sensing a drifting motion when navigating sharp turns.
When dealing with problems related to the transmission, it is crucial to promptly visit a repair shop as soon as you notice any signs of trouble. Minor transmission issues have the potential to rapidly escalate into a situation requiring extensive repairs. If you are encountering abrupt and uneven gear shifts or if your vehicle unexpectedly disengages from a gear while driving, it is advisable to have a mechanic examine your transmission.
You are welcome to drop by for all your automotive repair needs. Should you have any inquiries regarding our services, feel free to contact us at (480) 284-5488. We are more than willing to address any concerns you may have about your vehicle.
Frequently Asked Questions
1. Do I need an appointment for auto repairs or maintenance?
We do ask that you call ahead and make an appointment to ensure there is a technician available to provide repair or maintenance services to your vehicle. In most cases, we do have same-day appointments available. Call one of our locations today for more information.
2. What type of vehicles do you service?
We service vehicles of all makes and models. We are certified to repair and service the following makes:
Chevy
Pontiac
Ford
Jeep
Lincoln
Lexus
Cadillac
Saturn
Chrysler
Honda
Nissan
Scion
GMC
Mazda
Dodge
Acura
Infiniti
Subaru
Buick
Hyundai
Ram
Kia
Toyota
3. How long does an estimate take?
We understand that auto repairs can be unexpected and often more expensive than we can imagine. That is why we do our best to get back with an estimate as early as possible. Typically it takes anywhere from 24 to 72 hours to provide an estimate.
4. How long will my repair take?
As with any repair, it all depends on the issues you are facing with your vehicle and the severity of it. Please feel free to give us a call today to speak with an experienced technician about your specific auto issue(s) for more information.
5. Are you ASE Certified?
Yes, all of our locations are ASE Certified! Our highly skilled and experienced technicians ensure that they stay up to date on industry best practices and certify every 5 years so that they can give our clients the best possible service.
6. Do you work with insurance companies?
Yes, we do work with insurance companies. We do our best to help every client who comes through our doors to get the auto repair services they need. Call us today to find out more information on how we work with insurance companies.
"*" indicates required fields
Mon – Fri 7:30 am – 5:30 pm
Sat – Sun Closed

Content, including images, displayed on this website is protected by copyright © laws.
Downloading, republication, retransmission or reproduction of content on this website is strictly prohibited.